Since you know that I am on a mission to rapidly get back to wellness I understand that I am busy and have to make my food choices very easy, convenient, fast, and delicious.
So here is one of my 5 minute meals I make several times a day. It is super fast and I really dont feel that it is taking me too much of valuable time even though I would not mind taking a longer because I see the value in eating healthy. I also feel the value.
So the chicken had already been cooked I just heated up and used half of chicken breast. While it was heating up I cut one green pepper and many beautifully cut pieces:). I had bought a Sicilian Olive salad, I had already soft boiled eggs which I only had to peel the shell, and I had already zipped locked  many servings of veggies which in this case I used on of the asparagus bags.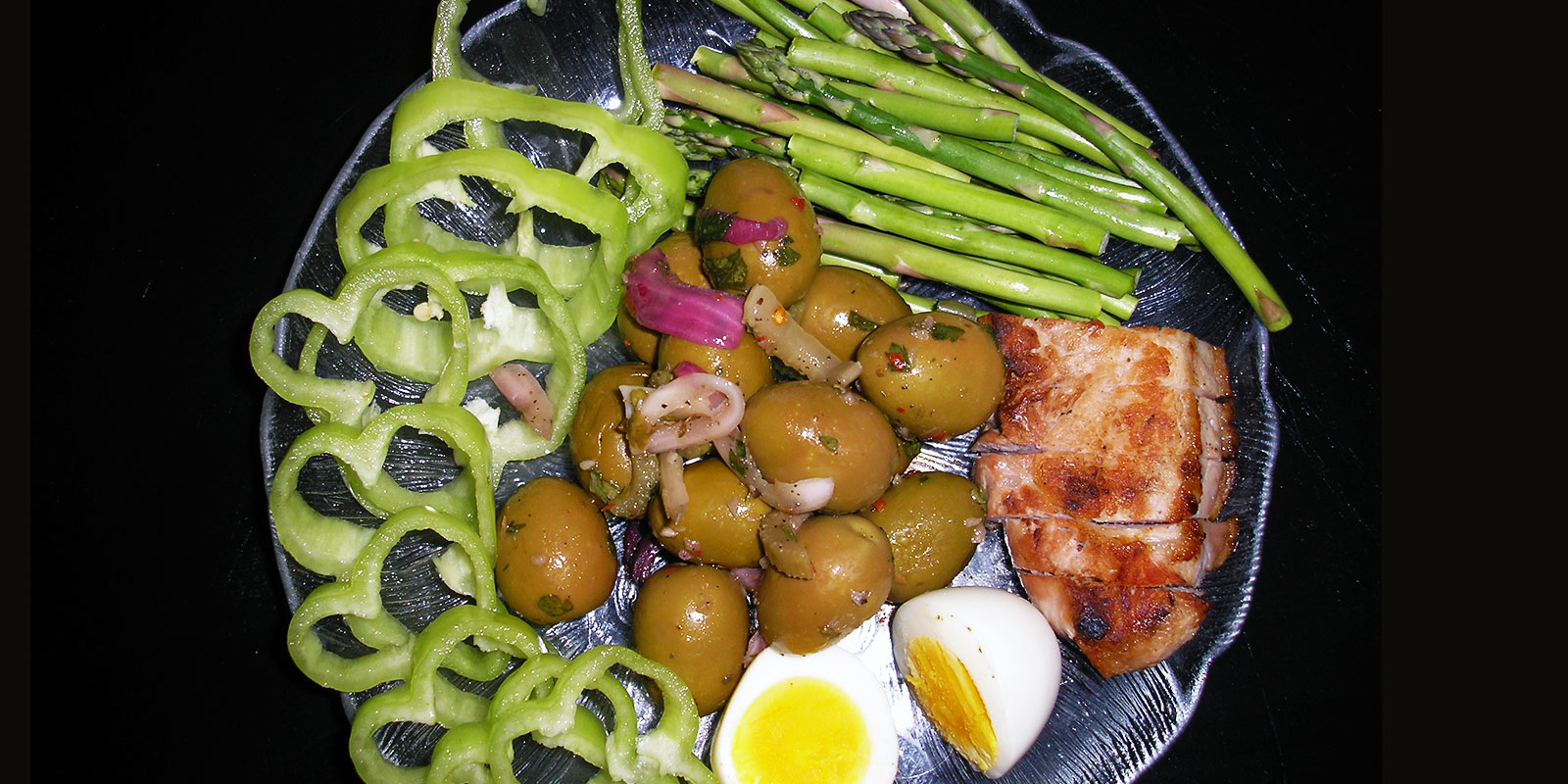 Nutrition Facts
Chicken –  2 ounces – protein 48 kcal
Egg – 50g – fat 40.5 kcal – carb 4kcal – protein 24kcal
Green Pepper – carb 28kcal – protein 4kcal
Asparagus (10 stalks) carb 20kcal – protein 8kcal
Sicilian Olives fat 36kcal – carb 32kcal
Total: Fat-76.5kcal Carb-84kcal, Protein-84kcal= 244kcal